Running Technique and Performance Workouts
Technique Tuesdays!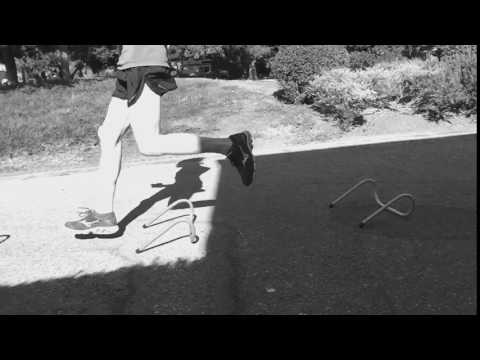 Revamp your running technique at our "Technique Tuesdays" workouts every Tuesday at 6pm.
Dr. Jessica Greaux has been doing Run Analyses (via video, foot pressure, and sEMG) since 2004 and in that time, has learned that the most common dysfunctions and running faults can be improved by tweaking a runners form through gait retraining via cues and drills.   Most recently, research has been indicating gait retraining and cueing are the keys to physically making changes in one's biomechanics, and not just strength alone.
After years of doing one-on-one gait retraining with runners, Dr. Greaux felt the need to provide an affordable and convenient way for East Bay runners to learn how to run and train better asshe has found the missing link is learning how to run.  In every other sport, we learn the technique and practice weekly on form and discipline.  Why don't we do this with running?  Most elite and pro runners spend about 1 hour a week on technique.  Dr. Greaux's mission is to involve more runners focusing on form to keep them out of the doctor's office and performing optimally in a group setting.
The workouts are designed by Dr. Jessica Greaux of Press Play Lab and Brian Rutherford of East Bay Athletic Club based on their running expertise and knowledge gained through years of research, conferences, and experience with runners.  We have created a unique opportunity to correct running form, improve performance, and avoid injury through a one-of-a-kind "track" workout series in a group setting.
Workouts will vary each week and consist of:  
Warm-up drills as it pertains to running form (plyo, mobility, stability, strength, cardio)
Technique drills with cardio
Track workout
Post-workout stability, mobility, and core strengthening exercises as it relates to running form
Where:  TBA
When:  Tuesdays at 6pm
Led by: Press Play Lab Coach Jukka Valkonen
Cost:  $15 drop-in
Add-ons with fees:
Videos of your running gait (pre/post)
Pre/post running biomechanics tests to learn where strength, mobility, and stability are needed